Go is a game of strategy, originated in China around 4000 years ago. It is generally considered the world's oldest board game. I've never played myself, but it is very popular in China, Japan and Korea. Anyway, my son asked me to make a Go board for him.
The Go board is an 18 x 18 grid of squares (actually they are slightly rectangular), similar to a big checkers board. Each rectangle is about 7/8" x 15/16". There are many ways to make the grid, such as wood burning, ink, carving or painting. I decided to make my grid using a glue-up of white oak rectangles, separated by a walnut grid. Here is how it went
First I ripped 18 oak strips. Then I ripped 36 thin walnut strips for the grid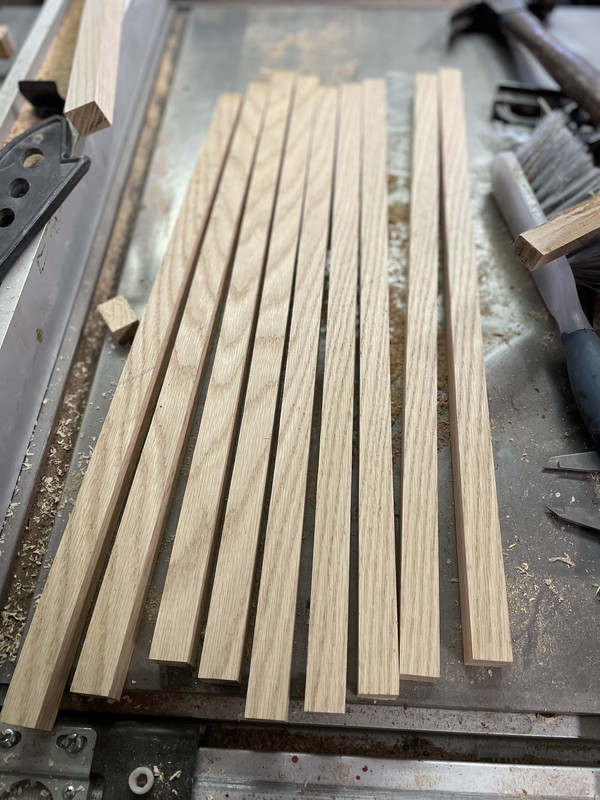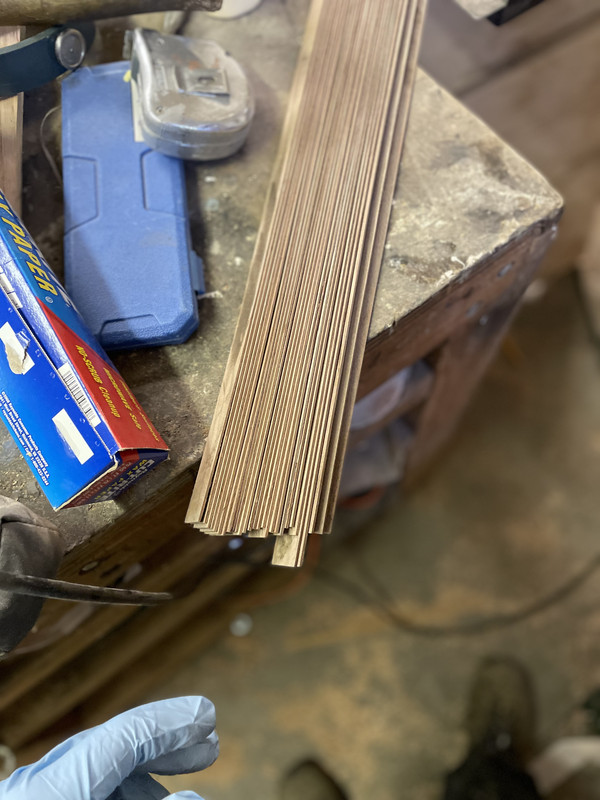 Here is the jig I built for cutting the thin walnut strips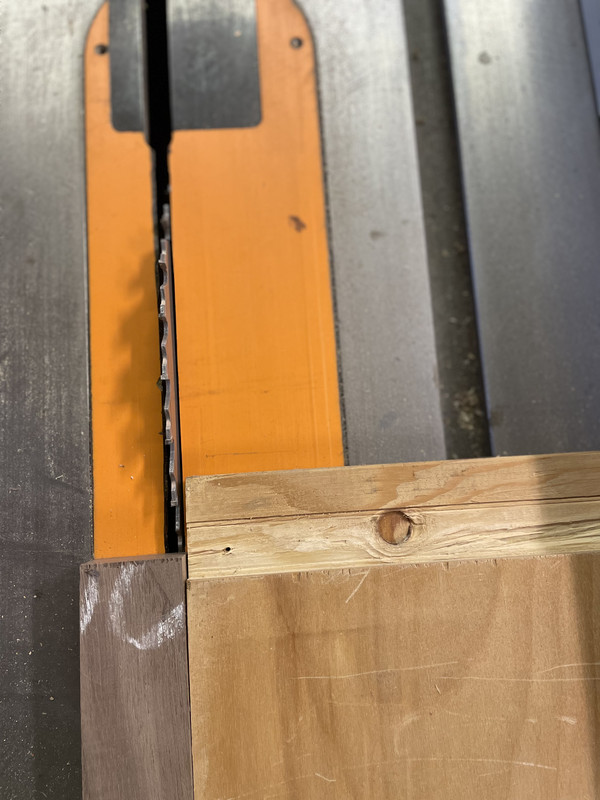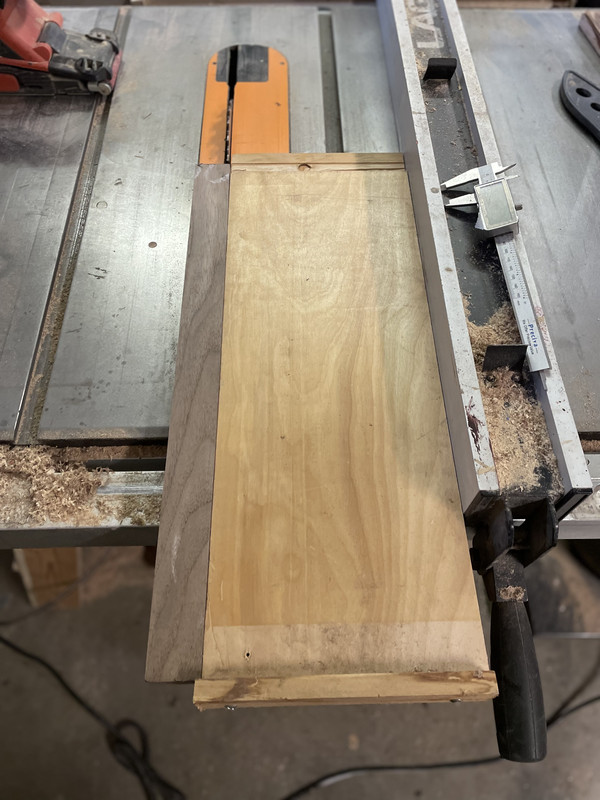 Then I glued up alternating oak strips and walnut strips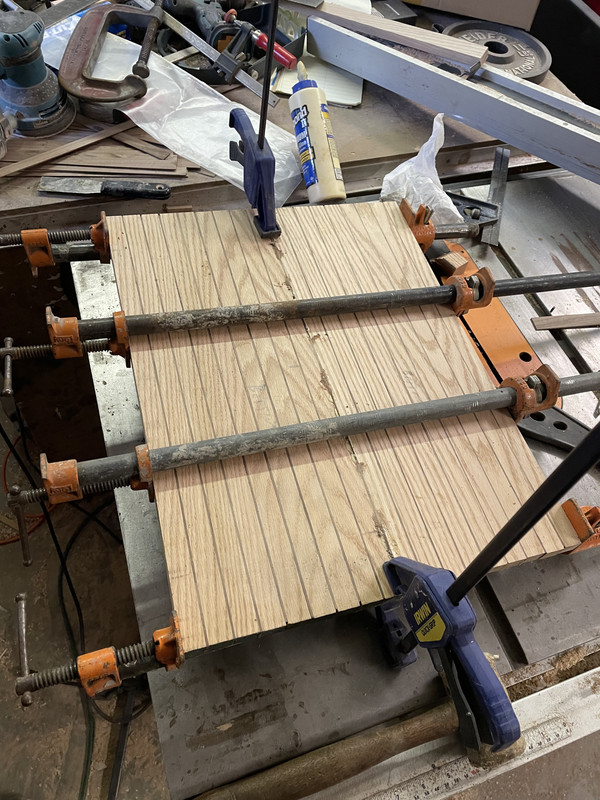 Next step was to cut that panel crosswise into 18 strips, insert walnut strips between each, and glue that up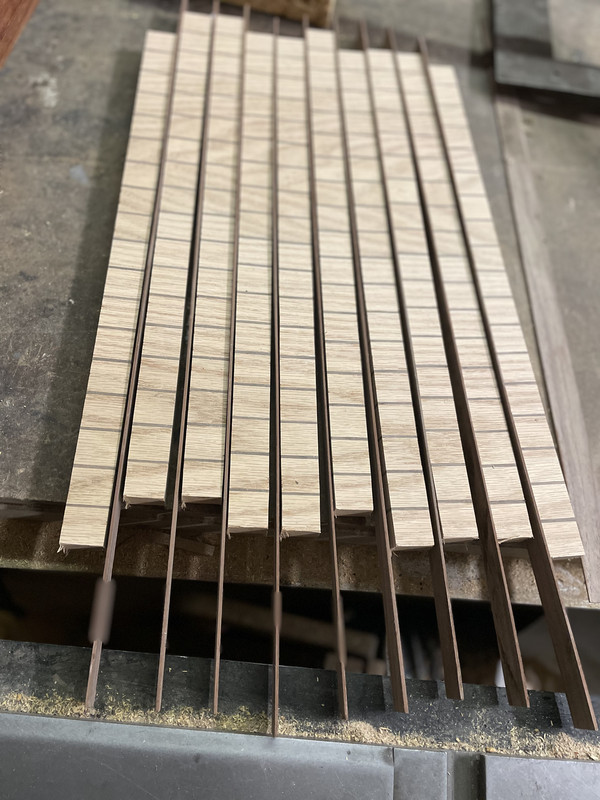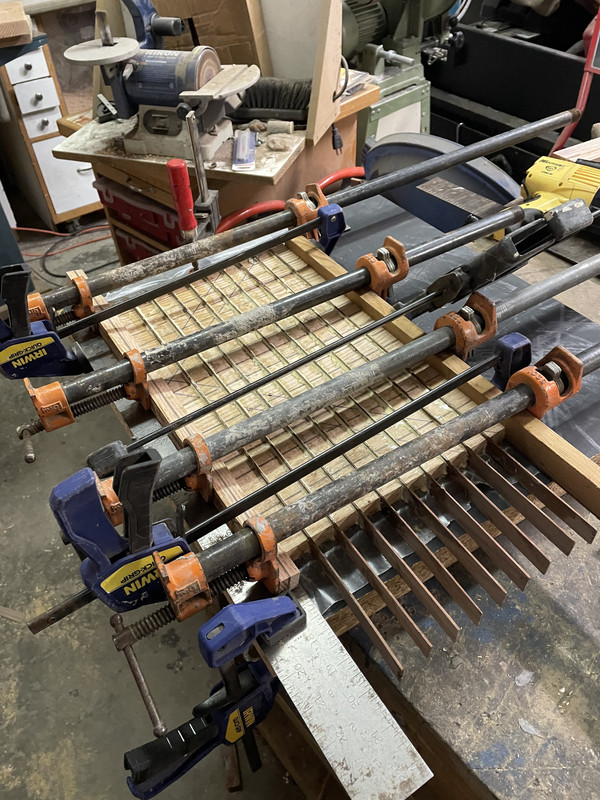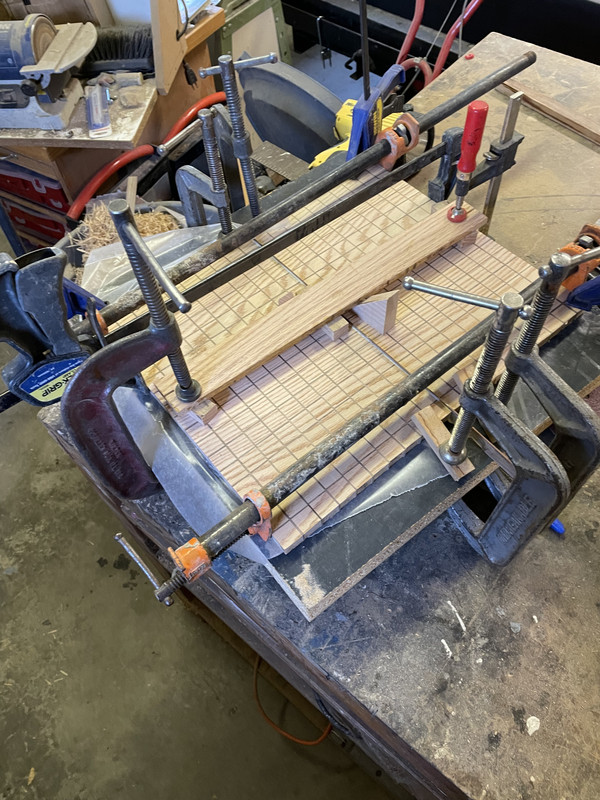 Then i sanded everything down, and glued the board to a piece of 2'" thick particle board I saved from an old pool table.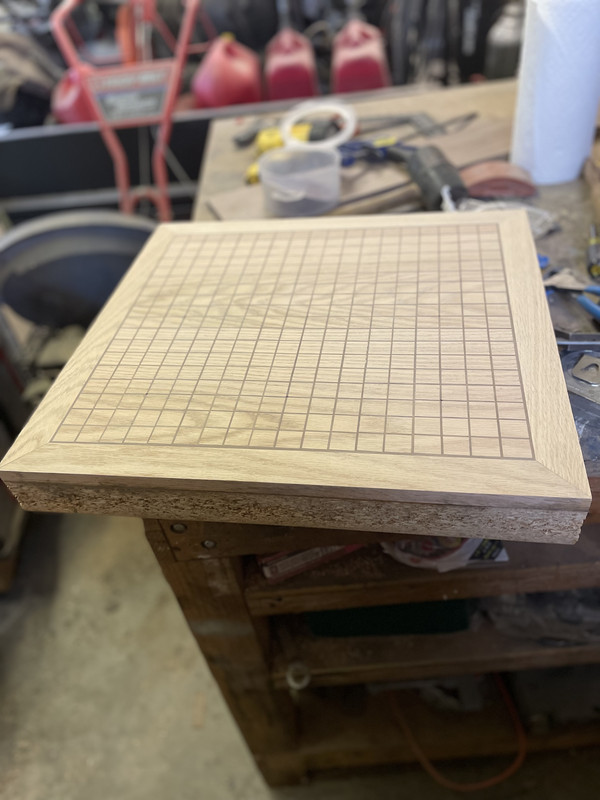 Flipped the board iover, counterbored the substrate and attached the feet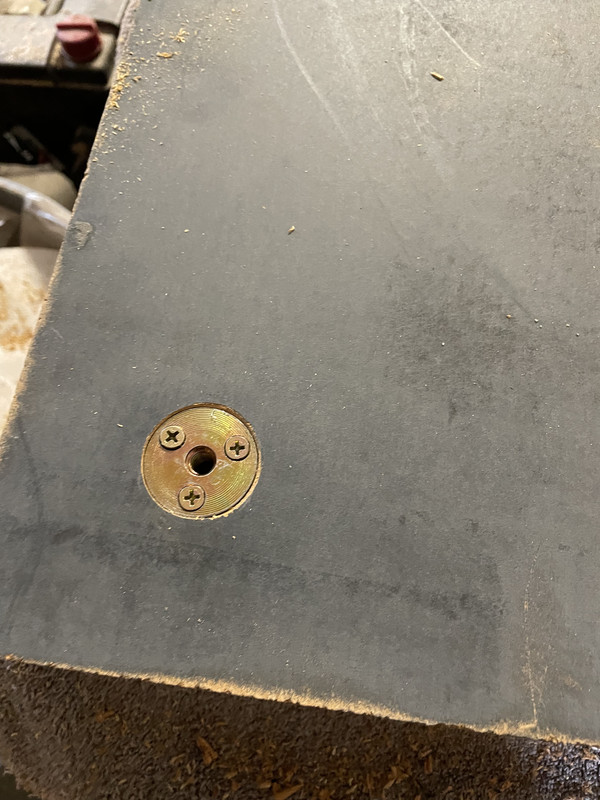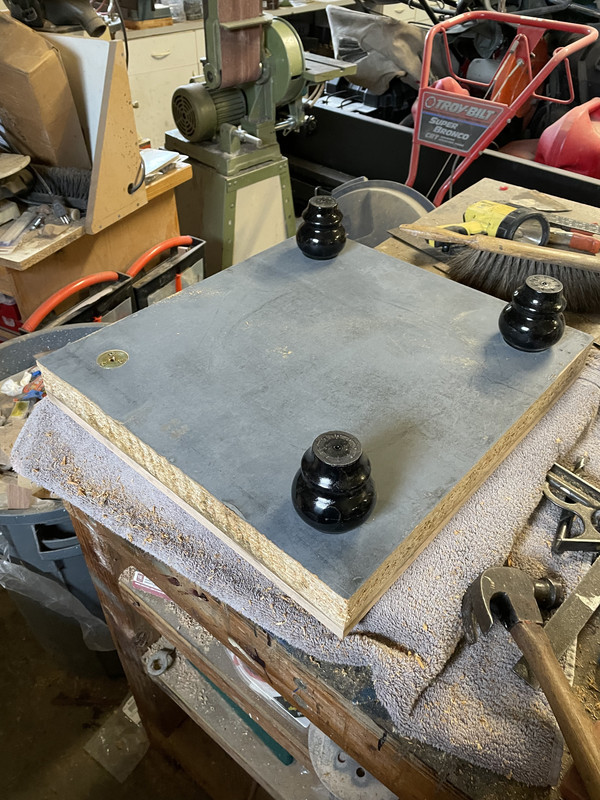 The game board has 9 "star points", which are dots evenly spaced on the board. To add these, I drilled holes in the designated spots, and then cut some walnut blanks to fit into the holes. I used a pencil sharpener to round off and taper the blanks. Then I hammered them into the holes, sawed them off and sanded flush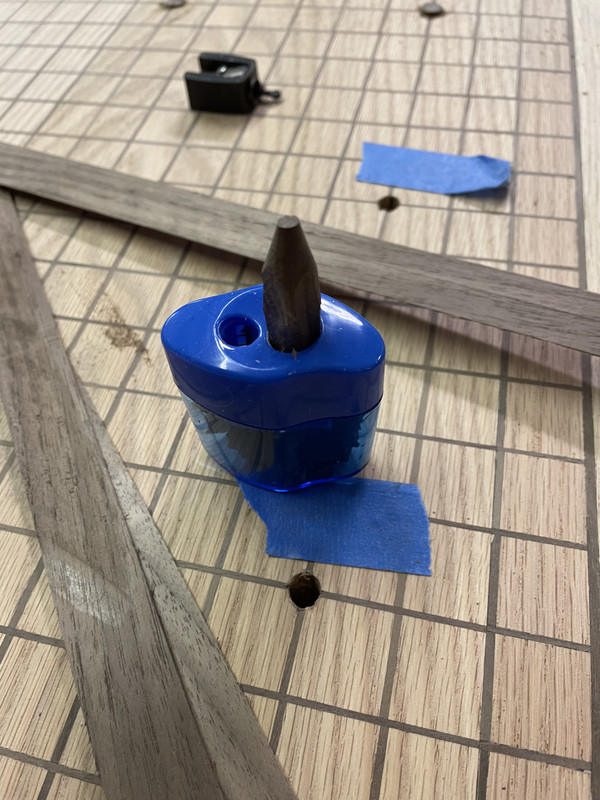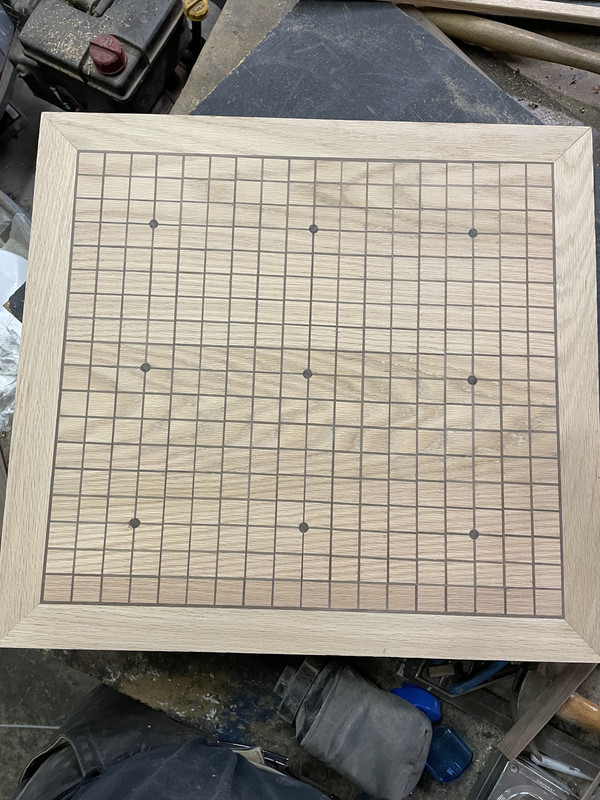 Finally I wrapped the board in walnut and finished it with gloss polyurethane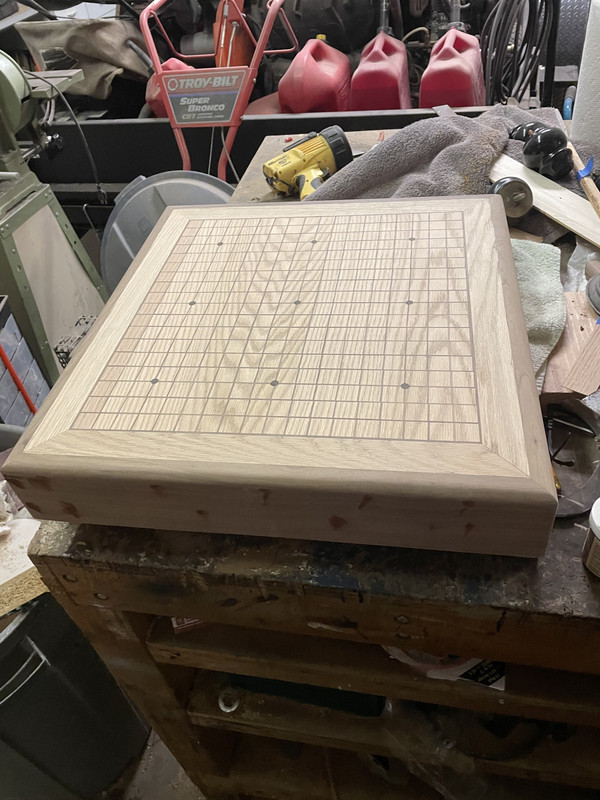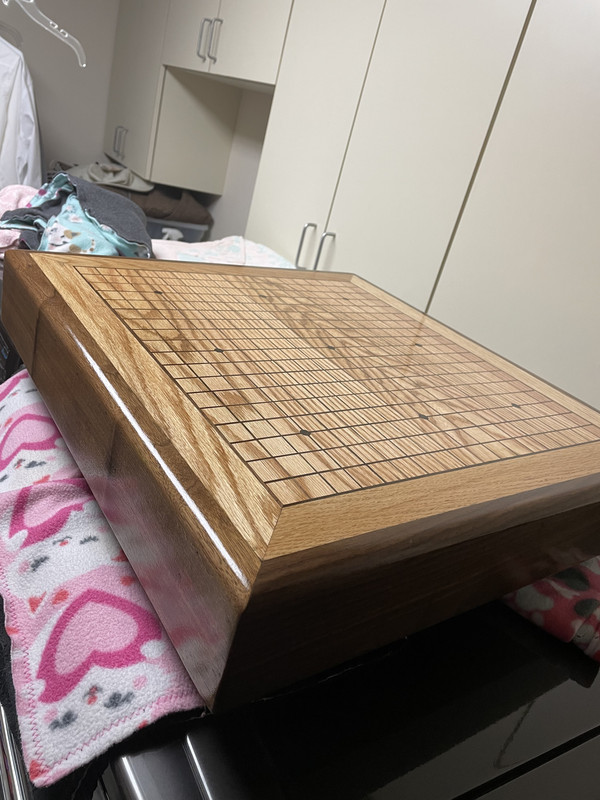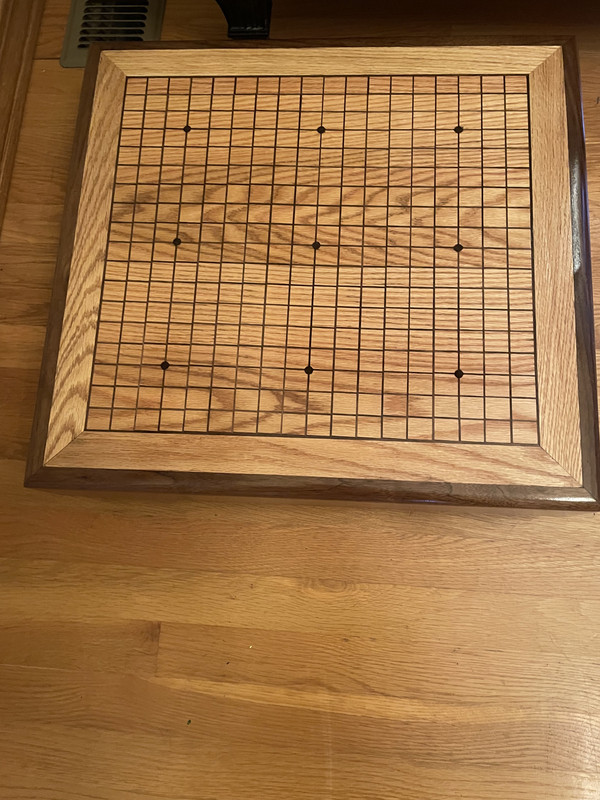 Now my son wants me to play him, so I guess I have to read up on how to go about that.